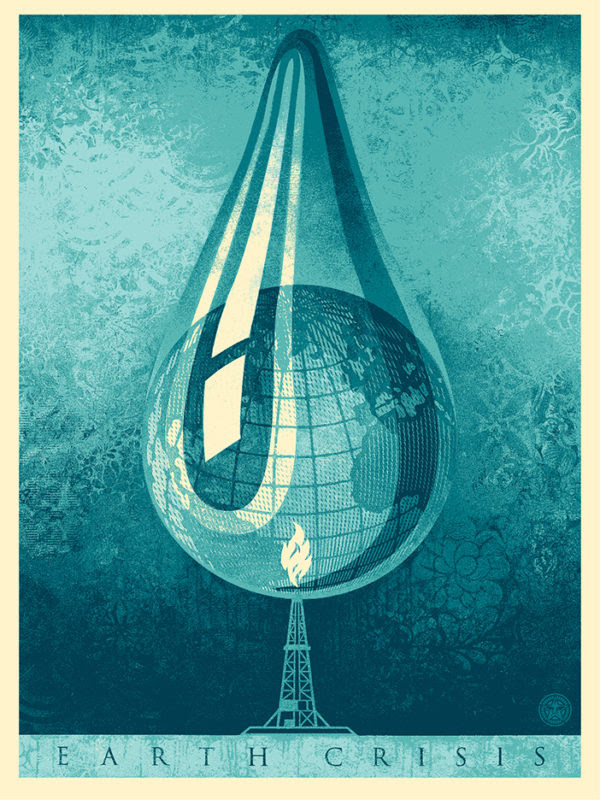 COLLECTION: Stick Together first saw Shepard at Wynwood Walls in 2013 when he was working on his feature mural during Art Basel Miami weekend. With a clipboard in one hand and a composed and confident stance, he oversaw the progress in a calm and observant manner under the shade of a baseball cap. It was special to see this well-known artist smile and make time for fans while keeping an eye always on the developing work. Andre The Giant still has a posse with Stick Together.
As a big fan of Shepard Fairey we are very excited to acquire a slice of his "Earth Crisis" series with this outstanding, powerful print. Read more about Fairey's Earth Crisis exhibition here at Galerie Itinerrance in Paris until July 30, 2016.

We know Fairey is not about buyers reselling his work, and Stick Together is proud to exhibit a series of Fairey prints to fans as part of our private collection for the time being at our upcoming exhibitions.
This print, "Earth Crisis Drop" sold out in seconds, it's signed by the artist and numbered 405 of 450, 18in x 24in.

Save