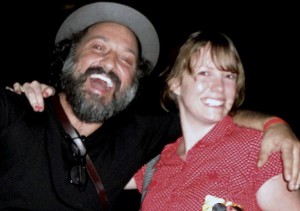 COLLECTION: Stick Together met Mr. Brainwash one breezy December night in 2014 on Miami Beach during Art Basel Miami weekend. His work was being shown with at the Delano, and we were in talks about Max Zorn's solo show on Fisher Island the following week. Brainwash looked as if he had just walked out from an Exit Through The Gift Shop scene, with the classic fedora hat and that energetic buzz. His plan for the weekend was to install a few hundred Star Wars storm troopers around Miami. (And Stick Together loves storm troopers.)
Despite the controversy and opinion that bubbles up from the art world, Brainwash remains a blue chip for collectors worldwide because of his story, his identity, and his artistic vision. His "Legend Forever" collection sold-out in seconds, on sale less than a week after Muhammad Ali died June 3.
Below is No. 4 of 16 variant works of black and multi-color gradient screen-print on hand torn archival art paper, hand finished by Mr. Brainwash. The print is signed on the front and back, (with COA). Print size: 22.5in x 30in. No. 4 was specifically chosen for its primary colored finish of red, yellow and blue accents and warm gradients.